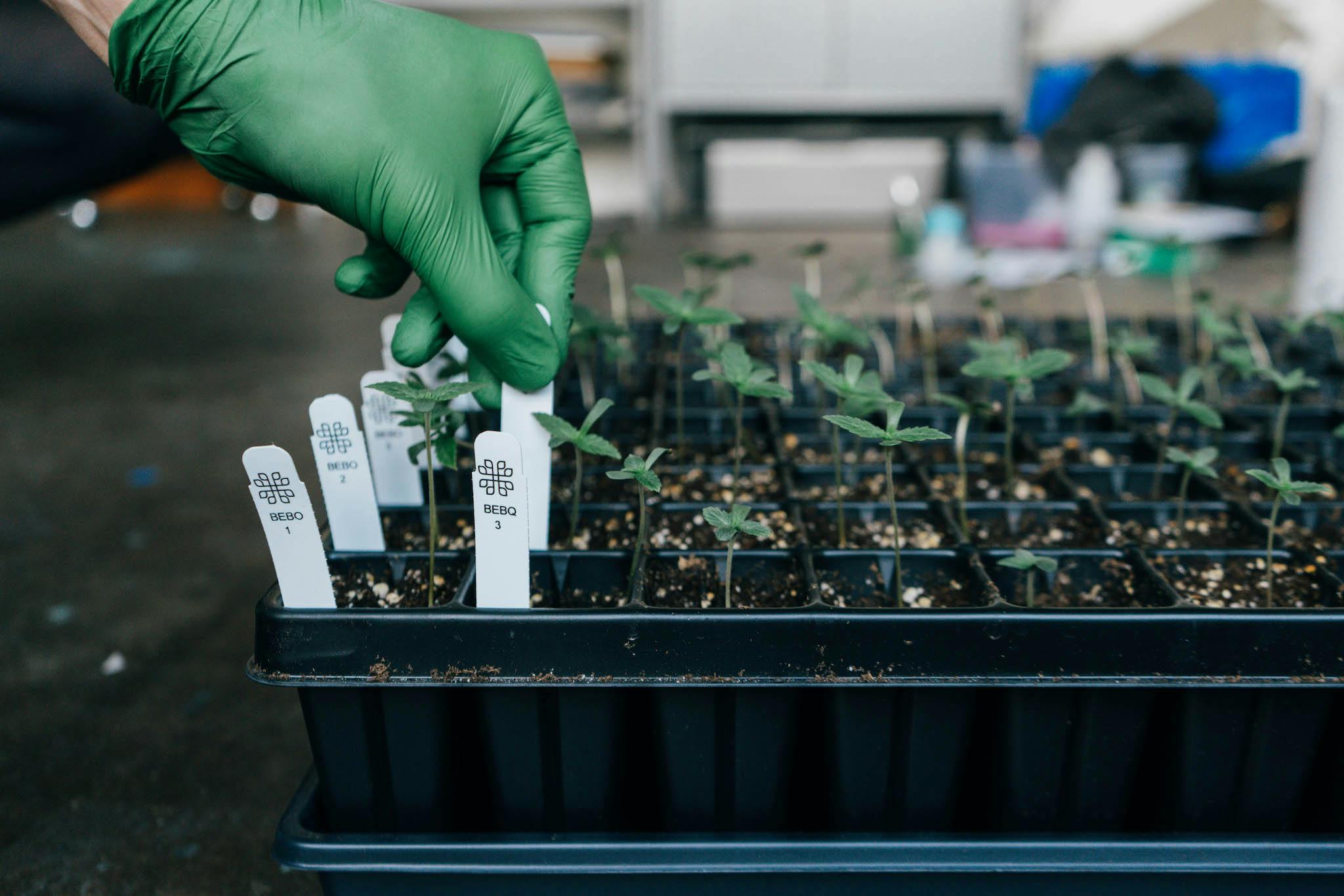 Plant Sex Test
Identify male hemp seedlings just 7 days after germination.
Order Tests
We are open!
We are committed to keeping our employees, customers, and communities healthy through this difficult time. Due to COVID-19 public health recommendations, we will not be able to accept in-person sample drop-offs or pick-ups at our office. There may also be delays in shipping orders or providing test results. Questions? Call us weekdays between 8am-5pm PT, at 503-206-6599 EXT 1.
Boost your production capacity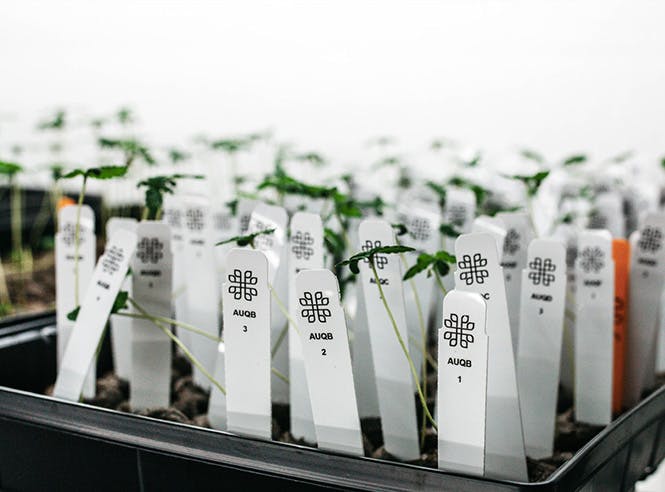 Cull males faster than ever
Our DNA-based method identifies the Y chromosome, making it possible to identify males at the seedling stage.
Spend less on resources and labor
Get results in as early as 2 business days, meaning more time for production and less time waiting for your plants to flower.
Solutions for every cultivation size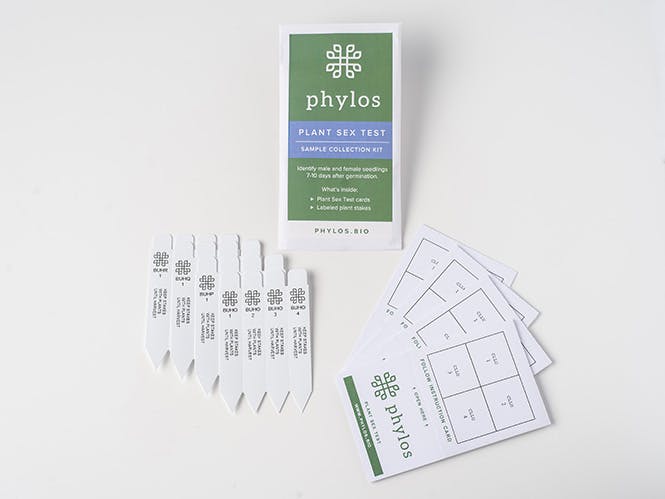 Test-As-You-Go Card Kits
Test as needed in quantities of 4
$59.80/card
High-Volume Plate Kits
Submit at least 88 tests at a time.
$875.60/plate
Contact us for volume discounts.
Phylos accepts samples from all legalized states, countries, and regions for hemp across the globe.
Testimonials
Phylos is prompt, professional and 100% accurate. We've been able to crack many more seeds than we would have otherwise, giving us access to significantly broader genetic diversity.

Matt WalstatterPure + Green
If time is money, the Plant Sex Test is priceless. The ability to cull males in a matter of days not months is a game changer!

Jerry WhitingLeBlanc CNE
We just finished a seed crop of 500 phenotypes of 10 different strains. Not having to spend time and effort searching for males was a big saver of production space, labor, and bottom line: money.
Mike LeighPure O&M
F.A.Q.
Ordering
The Plant Sex Test is available in multiples of 4 starting at $59.80 per kit. Results are included in the cost of the test.
Yes! Please call us for details on bulk pricing or inquire below.
No. Please return the card with 1 blank quadrant. We do not offer refunds for unused tests. Never tamper with the card by cutting it.
You can order on our website by creating an account.
No. As long as you keep your cards clean and dry they will last for multiple years.
PRO TIP: Buy cards before you germinate seeds! This allows you to test at the earliest stage possible, saving you maximum time, money, space, and resources.
We'll ship your paid order within 1-2 business days (M-F). Please contact us immediately at 503-206-6599 EXT 1 if you have questions about your shipping details.
Collection
Be sure to read the instruction card included in your kit carefully before beginning to collect samples. Instructions can be found with your purchase or reference our online or video instructions.
• Online instructions: 4-Seedling Card or 88-Seedling Plate.
• Video instructions: 4-Seedling Card or 88-Seedling Plate.
Contact us at 503-206-6599 EXT 1 or support@phylos.bio for questions about collecting samples.
We extract DNA from your sample collection cards and use qPCR analysis to identify the Y chromosome. All hemp plants have an XX or XY combination, indicating a female or male plant at a genetic level.
There are a number of reasons. 1) Taking a sample from a cotyledon leaf is the fastest way to identify the gender of your seedlings. 2) There is no THC in cotyledon leaves making samples legal to send in the mail. Our tests were designed to be in compliance with the Controlled Substances Act.
Each country has different laws and regulations about buying products from other countries. Before you place your order, please be sure of your local customs laws concerning the shipment. It is your responsibility to know what is legal in your country and what is not.

***If your cotyledon leaves are wilting or have already fallen off, please call us.
No. You must purchase kits and prepare your samples following the instructions included in your kits. For large orders, Phylos will offer training to your staff including how to organize your plants for sampling, and best practices for collection, shipping, and viewing results. Call us at 503-206-6599 EXT 1 to place a large order and schedule a training session.
No. We do not accept any plant material at our facility. All samples must be prepared using our collection kits prior to submission.

PRO TIP: Always keep plant stakes with plants until harvest to ensure quality control.
Shipping Samples
Please mail to: 959 SE Division St, Suite 420, Portland, OR 97214
NOTE: Our lab is closed on weekends, so plan for your samples to arrive on a Monday or Tuesday to avoid weekend gaps.
Yes! International shipping times vary by carrier and destination. Standard international shipping typically takes 5-10 business days to reach your country and then must clear customs (timeline varies by country).

Expedited shipping options are available upon request for an additional fee.

You are responsible for any VAT, tariff, duty, taxes, handling fees, customs clearance charges, etc. required by your country for importing consumer goods. We do not collect this beforehand, and cannot give you an estimate of the cost - charges vary around the world.
Yes. We designed our collection methods to be legal to send across state lines. Our kits are designed to collect a DNA smear from cotyledon leaves, which means there's no THC and no plant tissue.

NOTE: Our lab is closed on weekends, so plan for your samples to arrive on a Monday or Tuesday to avoid weekend gaps.
Results
No. The price of the test includes the sample collection kit, testing, and results.
Results will be available within two business days of the lab receiving your samples. During our peak season (March-May), results may be delayed due to high volume. You can track the status of your order within your Phylos account or call us at 503-206-6599 EXT 1.
You can access results and track the status of orders within your Phylos account.
No. The Plant Sex Test and Phylos Genotype Test use different processing methods and have separate sample collection kits.
General Questions
Our test saves growers time and money because we can identify plant sex just 7 days after germination, before transplanting. No need for a flip room or to spend resources on unwanted plants. Plus, it removes the risk of an unnoticed male plant accidentally pollinating your entire crop.
No. Always keep a close eye on your plants and keep plant stakes with your plants until harvest for quality control purposes.

Hemp is a dioecious plant, meaning the male and female reproductive organs are on separate individual plants. Hemp is unique in that female plants when stressed can develop functional male flowers. Because these flowers were generated on a female plant they do not possess the y-chromosome and as such do not contain all male specific DNA. Instead these hermaphrodite plants are simply pollinating a female flower with genetically female pollen. The Phylos Plant Sex Test genetically differentiates male from female but is not able to identify if a plant will be a hermaphrodite as hermaphrodites are genetically female.
Remove the plant immediately. If you think you may have mixed up samples, contact us at quality@phylos.bio or 503-206-6599 EXT. 3 to inquire about a retest. Always keep plant stakes with your plants until harvest.