How prohibition-era "Krippy" rose from Florida to fame.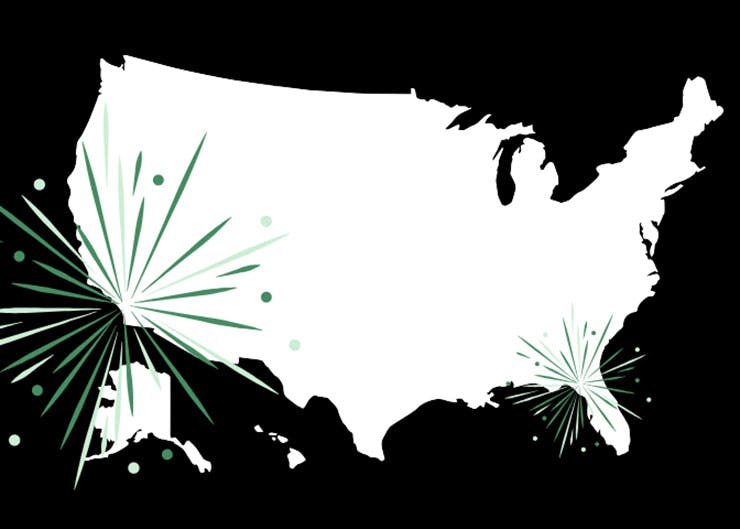 Will the real OG Kush please stand up?
In 1996, a few treasured cuts of "Krippy" travelled in Matt "Bubba" Berger's pockets from Gainesville, FL to Los Angeles, CA, where it was perfected as "OG Kush" by the now legendary grower Josh D and made famous by B-Real from Cypress Hill and Snoop Dogg. Or so goes the lore behind this fickle-to-grow variety known for its stress-melting euphoria, intoxicating fragrance, and a funk that Josh says you "can't quite put your finger on."
Its ancestral origins have long been debated by cannabis scholars, including the godfather of ethnobotany Robert C. Clarke in his recent piece, "The Curse of Kush." As it turns out, it's unlikely it shares any heritage with the landrace variety, Hindu Kush. But the murky evolutionary history of OG Kush is less illustrative than its modern-day foothold in the industry.
As we've mentioned before, OG Kush is as common as it is mysterious — at least in terms of its explosive west coast proliferation and underground misadventures. Over the last two decades, it's been passed around, cloned, crossed, and renamed, which has led to significant diversity among phenotypes and names, across both clonal originals and their seed-grown descendents.
OG Kush aficionados generally fall into two camps — those after a modern Josh D clone and those pheno hunting "OG family" unicorns from self-pollinated clones or hybrids. OG Kush has a relatively low level of genetic variation, meaning there's a higher likelihood desirable traits will be passed to offspring (compared to the majority of varieties with extremely high levels of variation). But even still, seeds from an OG Kush clone aren't going to yield anything remarkably consistent and should be considered a different variety.
Dial it in, consistently.
The pitfalls of genetically anonymous cannabis varieties run the gamut — from hindering craft oil companies building brands on single-origin terpene profiles to skewing reviews on platforms like Leafly that crowdsource data based on variety names. Without a consistent and verified baseline, everything studied, bred, grown, located, and sold rests on a genetic house of cards.
True consistency begins at the very beginning: with a reliable source of germplasm—living genetic resources, like tissue culture clones or seeds. Unfortunately, the pool of verified genetics is limited given the history of intentionally or unintentionally renaming and mixing up popular varieties.
Thankfully, there's a movement of cultivators leaving behind prohibition-era secrecy to instead build their businesses on verified germplasm. HendRx Farm in Humboldt County offers a simple directive to their customers: "Don't Buy Clones From Strangers."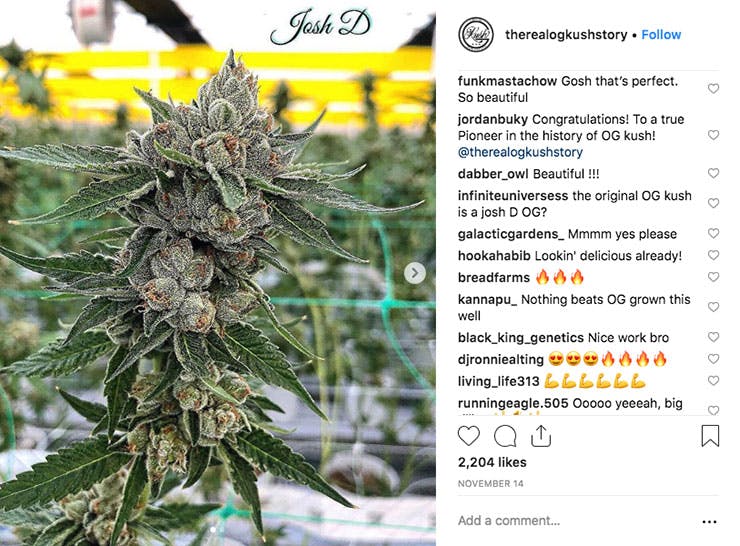 "We are probably one of the only places on the planet where you can get verified OG Kush. Being able to say that is inspiring to us. Genotype data has led flower producers, nurseries, and seed breeders to the 'Real OG Kush,' and it has also aided in licensing agreements," says co-founder Daniel Hendricks.
OG Kush is the most common cannabis cultivar in the world and the Phylos Galaxy verifies that. If a person wants to recreate the feeling they get when they experience OG Kush, we can help get them the actual plant. The DNA proves that.
Cultivation legend Kevin Jodrey of Wonderland Nursery also sells genetically-identical cuts of Josh D's OG Kush with varying appendages (Larry, Blood Diamond, and Hollywood). For him, it's about transparency and the ability to guarantee consistency for his buyers: "When a customer grows a Wonderland clone and it works perfectly in their environment, they're guaranteed that they can buy the exact same plant that brought them success. Genotyping makes this possible."
Watch the video about Blood Diamond OG
Which brings us back to basics — genotyping.
A plant "genotype" can be thought of as an individual, just like in humans. Genetically-identical clones share the same genotype, while individual seeds each possess a unique genotype. And while a genotype alone won't determine the exact outcome or effect on a person, it indicates a predictable range of adaptability within different environments, aka its "plasticity."
This range means terpenes and cannabinoids can vary even among genetically-identical cuts when grown in different environments. But that deserves an entirely separate discussion, which we'll dig into later.
For cultivators, the ability to source, grow, and sell known genotypes unlocks opportunities for more robust experimentation, and ultimately, better and more consistent versions of existing products.
The recipe for a consistent end product calls for three crucial ingredients: verified germplasm, a controlled production environment, and end-to-end validation across the supply chain. While we can't yet count on every point-of-sale operation to guarantee truth in marketing, we can strive for consistency earlier in the process. Genotyping allows us to have informed discussions about adjusting growing techniques and designing environments to reach desired outcomes. Without this genetic baseline, it's not a scientifically rigorous or repeatable experiment.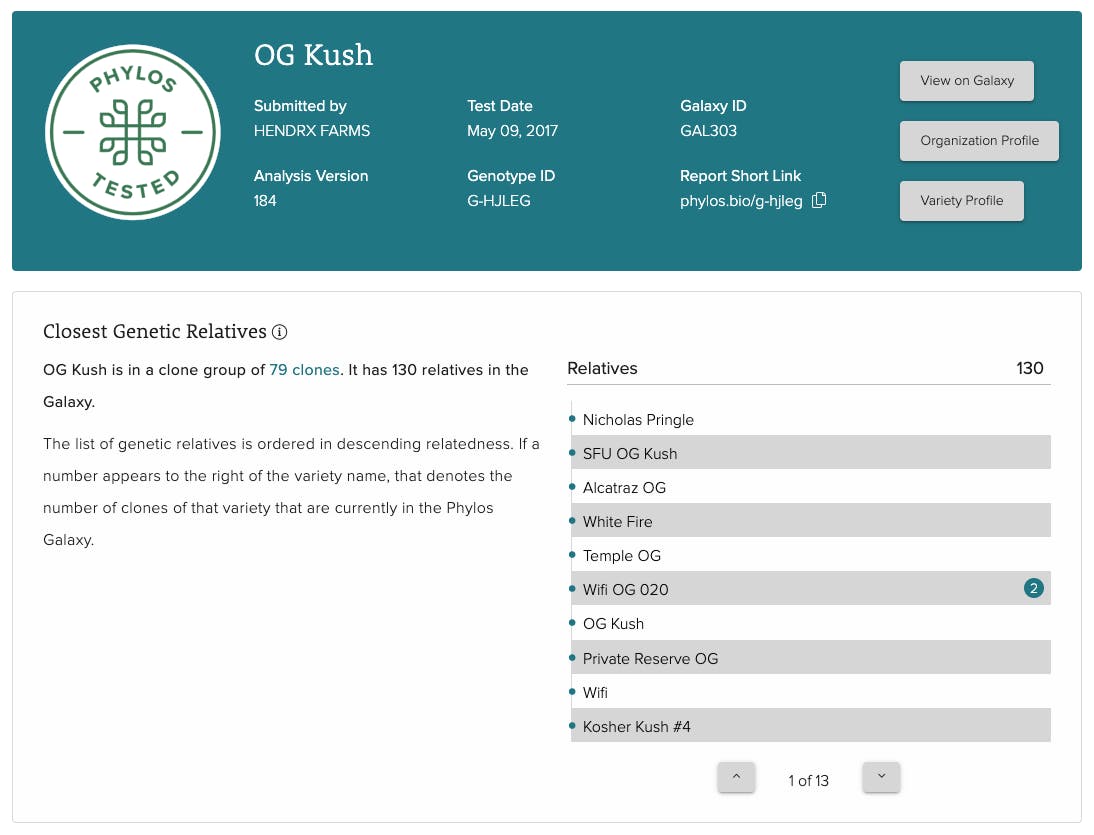 Genetic analysis is being used to support the narratives of growers and breeders, whether it's confirming they're growing a popular variety, that they've bred something entirely novel, or want to show descent from a particular pedigree (assuming the pedigree has already been tested). Once Phylos Tested, anyone buying or selling the same variety can cross-check its authenticity with a verification test.
Genotyping is the simplest way for nurseries and breeders to pass a guarantee to growers, for growers to pass a guarantee to buyers, and for distributors to pass a guarantee to dispensaries.
The bottom line is this: Brands seeking differentiation are incorporating genotyping as the first step in understanding the identity and diversity of their plant catalog, refining growing environments and techniques, and gaining consumer trust. Thanks to leaders like HendRx Farm and Wonderland Nursery, a world where verified genetics are widely available is right around the corner.
Learn more about Phylos Genotype.
Editor's Note: September 25 & 27, 2019. This post was originally published on November 27, 2018. It has been updated to accurately reflect our genetic certification offering, Phylos Genotype Test.