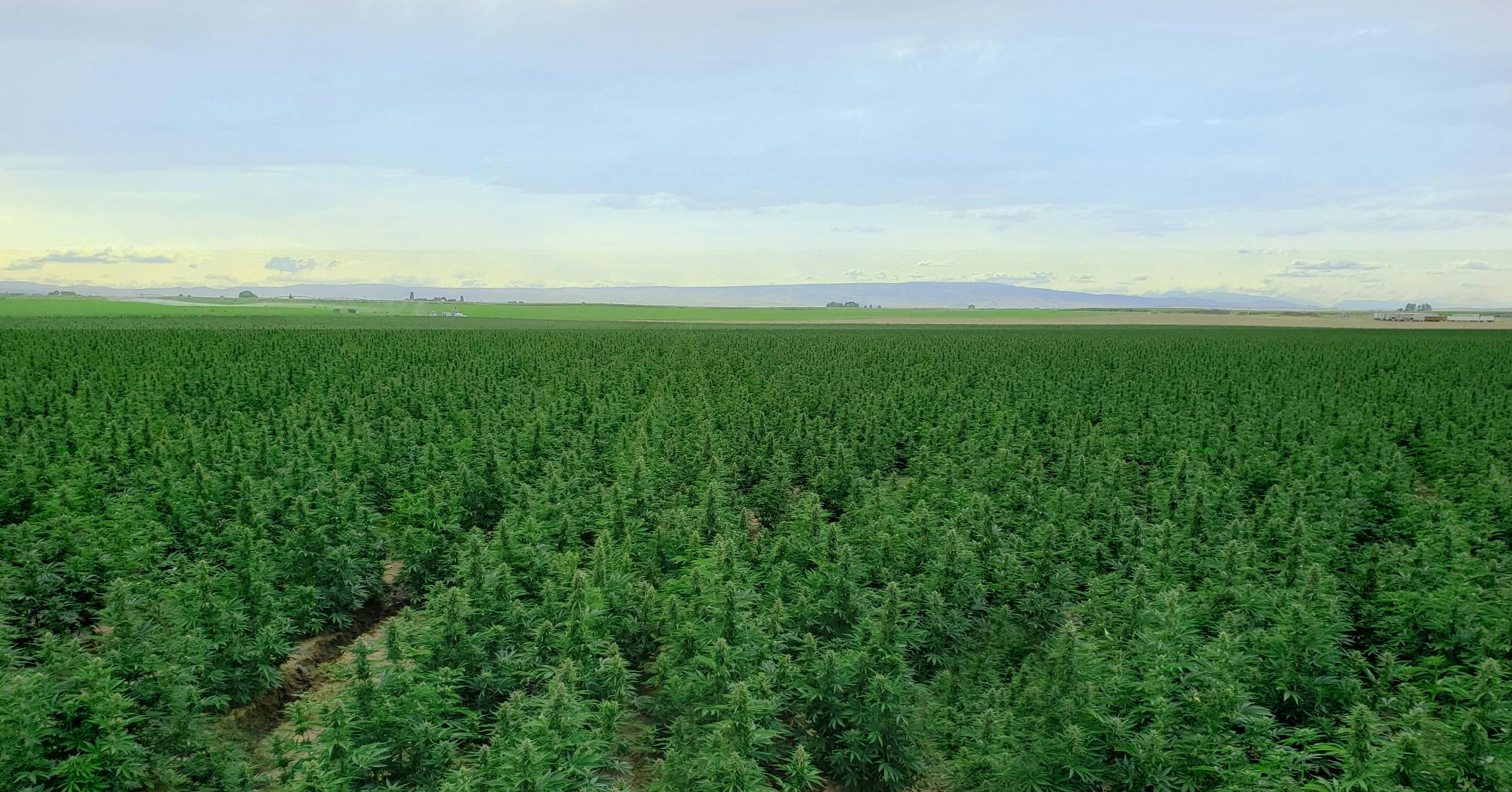 65% of farmers surveyed do not have a buyer for their harvested product.
There is one processor for every four growers.
The average acres per processor is 138 acres, signifying a major constraint in the hemp supply chain.*
Phylos understands the importance of identifying trustworthy processing partners to purchase biomass from growers. Without an understanding of what to look for, it can feel a bit unclear on how to close the gap between harvest and profit. We can help bridge that gap.
Phylos' field teams work closely with our distribution partners to identify and connect farmers to processors who have the proper equipment, infrastructure, and experience to serve as a reliable source of biomass demand. We are looking for best practices that reach beyond the processing facility, into the ethics of  partner relationships including a track record of honoring committed pricing and purchasing contracts. 
Our VP of Business Development, Damon Hess, shared insights based on how to identify reputable, quality processors in your area. Fundamentally, we recommend asking for references or case studies and clearly understanding any contract terms before entering into an agreement. 
Best Practices:
Do your homework, don't just rely on one piece of information. 
Understand your buyer's intake specifications. For example, what is the minimum percentage of CBD and maximum stem/stock ratio? Does the extractor have an opt-out clause if the biomass doesn't meet the maximum fungus allowed?
Understand the commercial terms especially with regards to payment timing. Is payment made when biomass is delivered or after it's processed into oil and sold by the processor? 
Talk to other farmers about their experiences working with processors to avoid signing contracts with those who don't stand by their commitments.
Hold up your end of the contract by delivering on time and to agreed-upon specifications. 
The items above are only a starting point to building a relationship with a hemp processor. Below are additional questions to help farmers get to know their buyers.
Introductory Questions
How long have you been processing?
What are your intake specifications – dried or wet, max moisture content, minimum CBD%, maximum fungus content, preferred stem/stalk ratio, and are baled materials allowed?
Are there pricing implications for different states of biomass? 
How do you pay your farmers – cash upon delivery or a split on distillate/isolate when it is sold?
Administrative Questions
What is your current manufacturing throughput?
How many pounds of biomass did you process last week? Last month?
What is the maximum capacity in (pounds per week) of your current system?
What issues need to be resolved to reach or exceed that maximum?
What is the average ratio of CBD:THC in the biomass you've received over the past month?
Is the cost of THC remediation (either in operating costs or in reduced throughput) as significant as the cost of high stem/stock content?
What percentage of your output is sold as crude? Distillate? Isolate?
What are your pricing expectations for these end products?
Do you pay for the shipping of biomass to your facility?
What is the maximum distance/amount you would be willing to pay for shipping?
What's Next?
In 2019, the hemp industry grew hemp faster than it could be processed. Fortunately, new processors are emerging daily to help alleviate the bottleneck. Phylos is committed to helping its customers vet processors across the nation to ensure our farmers identify consistent and reliable demand for the crops they deliver. 
Interested in learning more about how to successfully grow and harvest hemp for the 2020 season? Contact us to learn more.
_____
* Source: Whitney Economics (WE) "The Field of Dreams: An Economic Survey of the United States Hemp Cultivation Industry."